Cooling down from a summer full of hot tunes from Africa's finest and around the diaspora, Lambo introduces the first season of Lambo Musik, the premiere playlist featuring the best sounds from Africa, the Caribbean and beyond in Afropop, Afrobeats, Reggae, Dancehall, Hip-Hop and more to stimulate the senses and keep you up to speed on the hottest and rising artists, producers and camps.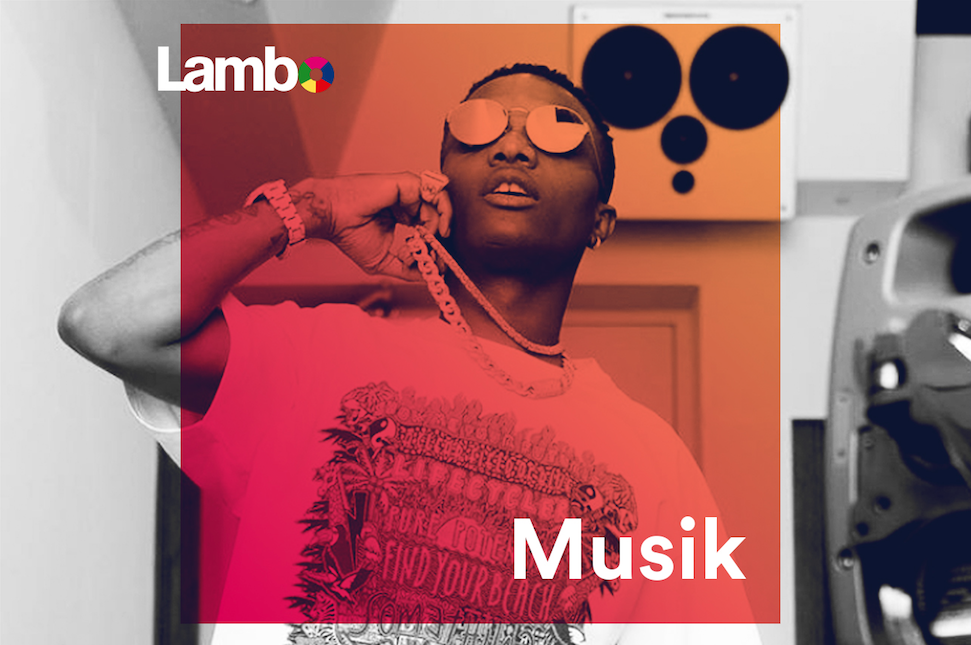 This week's update features freshly hand-picked bangers from some of our favourite new projects, singles and collaborations.
You can listen to the full playlist on Apple Music (ffm.to/lambomusik), Spotify (ffm.to/lambomusikspotify) and Audiomack. Be sure to follow and add to your library so you can vibe out, and be the first to hear new music.
No Stress: Wizkid
The freshest single off the highly anticipated Made in Lagos album has arrived. The hypnotic P2J-produced Afrofusion track blends Afropop, dancehall and R&B with both blatant and subtle flirtations, celebratory lyrics, prayers and an Amerie flip from Wizzy for "the pretty, pretty lady weh don't like no stress." as he shouts out South London, Asia, Jamaica and Africa which nicely complements the carefree vibes and global sounds.
Mr Universe: Skillibeng
Repping East Jamaica, Skillibeng has a flow, cadence and wordplay that have carried him to the top of dancehall. "Mr. Universe" is one of his finest releases third year, seeing the deejay skating divinely out of this world over the Traplife riddim..
23: Burna Boy
This summer saw Twice as Tall dominate but it's the sweet sounds of 23 that brings Oluwa Burna's native braggadocio close to home for anyone who has ever had a dream in their heart. It's both captivating champion's anthem and underdog mantra.
Masego: Passport
Masego, born in Jamaica, brings a sultry daydreamy song for those with wanderlust. The Asian-inspired production mixed with Masego's multilingual wordplay makes this a subtly addictive bop that doubles as motivation to renew those passports for when the time comes to make a move.
Lockdown: Koffee
Spanish Town's sweetheart blessed us with a reggae fusion anthem for the in-between feeling of quarantine and the blending of summer into autumn. This song is on constant repeat in Jamaica and worldwide as we collectively contemplate how (and with whom) we will touch road. The Dane Ray (Unruly) production and Koffee's singjay melodies and flow make this a nice taste of what could be to come from her next project.
Sevana: Mango
One of the sweetest and strongest voices out of Jamaica delivers on "Mango". Vana inna dancehall style is in her bag as she blends dancehall, R&B and Afropop for a song that can carry us through all the seasons of love and beyond.
Koroba: Tiwa Savage
One of the undisputed Nigerian queens of Afropop has come through once again with "Koroba", one of the strongest songs on this summer's Celia album, with the visuals to match. Tiwa's vocals and the riddim come together for a delightfully fun time.
IGNITE: Nissi
Talent runs in the family as Burna's sister Nissi is a Naija megastar in the making with the success of "JUDY". The IGNITE EP also produced the title track "IGNITE" also produced "IGNITE" which is a powerhouse of a dance track with vocals that are smooth as wine and lyrics that hit like rum.
4AM: Manny Norté, Rema, 6lack, LVRN
This is the collaboration we needed. Rema fits nicely amongst Ghana + UK's Manny Norté and 6lack of Love Renaissance (LVRN) out of Atlanta. It's bouncy and mellow in all the right places. This is a sleeper pick as this track deserves all of the flowers.
Champion: Fireboy DML, D. Smoke
It's been a great year for Nigeria's Fireboy DML, only enhanced by the release of APOLLO this summer. Joining forces with Compton, California's D. Smoke lifts "Champion" to stadium status, with both's verses punctuated by the choir's co-sign.
Golden Brown: Skepta, Chip, Young Adz
Skepta is a beast but slow song Skepta is a beauty. Golden Brown is the honey dropping banger off the recently released Insomnia project. Linking up with Chip and Young Adz to deliver a hip-hop love song for the ages with hard cutting UK bars.
I Just Wanna Know: Alicai Harley
Alicai Harley has been one to watch for a while now. The princess of UK dancehall signs and raps on the R&B-laced that re-interprets an early 2000 track by Ashanti with 50 Cent "21 Questions" style verses exploring the ins & outs of relationships.
Read the original on Lambo XTRA.